Permanent Baldness After Taking Taxotere?
Need Legal Advice?

Taxotere Lawsuit
If you are taking or have taken Taxotere, and you believe it is responsible for the permanent hair loss that you have suffered, you may be entitled to join an existing Taxotere lawsuit. Typically, if you meet one or more of the following criteria, you are likely to qualify to join an existing lawsuit: 
Taxotere Lawsuit - How You May Qualify:
Call Toll Free To Speak With A Recalled Drug Lawyer If The Qualifications Above Apply To You.
1-855-464-0808
Do you qualify for a Taxotere lawsuit?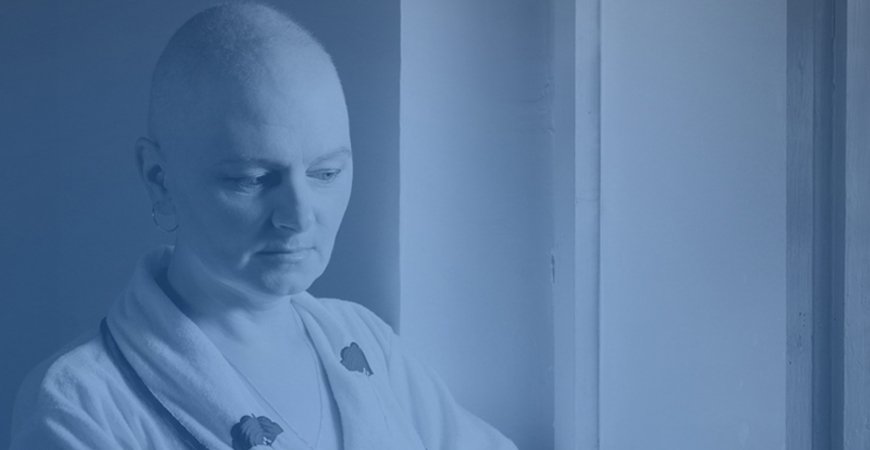 Federal multi-district litigation is about to get underway in the US District Court in New Orleans for the recently consolidated product liability lawsuits alleging that the chemo drug Taxotere caused permanent hair loss. 

Before the MDL was created, lawsuits had began to be filed in Federal courts across the country, alleging that Taxotere caused permanent hair loss (alopecia) in women. Although hair loss is a common temporary side effect of chemotherapy, permanent alopecia is not. 

Failed To Update Taxotere Warnings
These suits allege that the manufacturer (Sanofi) failed to update the warnings for Taxotere, failed to show the results of additional studies despite learning the facts about the risks of Taxotere, fraudulently concealed the fact that Taxotere caused permanent alopecia unlike other chemo drugs used for the treatment of breast cancer and engaged in a fraudulent marketing scheme, which involved paying kickbacks and providing other unlawful incentives to entice physicians to prescribe Taxotere. 

Taxotere MDL
These cases have now been consolidated into the Federal court for the Eastern District of Louisiana. About 90 cases are pending in the MDL In Re: Taxotere (Docetaxel) Products Liability Litigation – MDL No. 2740. US District Judge Kurt D. Engelhardt issued Pretrial Order 1 on October 13, 2016, announcing that he will convene the Initial Case Management Conference on November 10, 2016. The order directs that the parties submit proposed discovery plans that contain expert discovery deadlines, and a suggested schedule for joinder of parties, amendment of pleadings and consideration of class action allegations by November 2nd. 

Although Taxotere has been on the market for two decades, it was only in December 2015 that the manufacturer began warning women in the US about the possibility of permanent hair loss. 

Numerous lawsuits have been filed against Sanofi-Aventis, most of them on the grounds that the drug manufacturer failed to warn patients and doctors that Taxotere could cause permanent hair loss.     
 
Louisiana Taxotere Litigation
At the moment, all eyes are on Louisiana for the latest developments in Taxotere litigation. More than 90 cases are currently under consideration by a Louisiana judge in what is known as a multi-district litigation, or MDL. We are experts in such cases, and will continue to study the developments in Louisiana and elsewhere.  
How Are Taxotere Lawsuits Filed?
Most lawsuits concerning Taxotere are filed as part of a mass tort, a particular type of lawsuit that is related to but distinct from a class action lawsuit.  
 
Class action suits are filed by multiple plaintiffs acting as one party. A plaintiff group can number hundreds or thousands of people. If the plaintiffs win their case, each individual plaintiff receives an equal share of any damages that are awarded. In a class action case with a plaintiff group of 50,000 and an award of $5 million, each plaintiff receives $1000, less legal expenses.  
 
A mass tort – the category of legal action under which most Taxotere lawsuits are likely to fall – differs significantly from a class action suit. In a mass tort, courts hear a small number of representative cases, which they then use as a basis for settlements in a larger number of nearly identical cases.  
 
Settlements and damages in mass tort cases are not distributed equally, but are determined individually, according to the details of each particular case.
Legal Disclaimer: The information in this article is not intended to be used as medical information or diagnosis. The sources of the information presented in the article have been researched and are linked within the article. Please seek out medical advice from a licensed medical professional if you are experiencing a problem with any of the drugs or devices mentioned in this article. 

About TheLawFirm.com (TLF)
TheLawFirm.com is a group of award winning attorneys, paralegals and associates from the legal profession who's main goal is to educate and represent their clients with the utmost expertise, respect and trust.
We also work closely with a large group of experts from the medical profession so we can draw upon their expertise, in order to present as much accurate information relating to various mass tort and personal injury lawsuits as we can.
Call Us Now For A Free consultation