What are the fees an attorney may charge?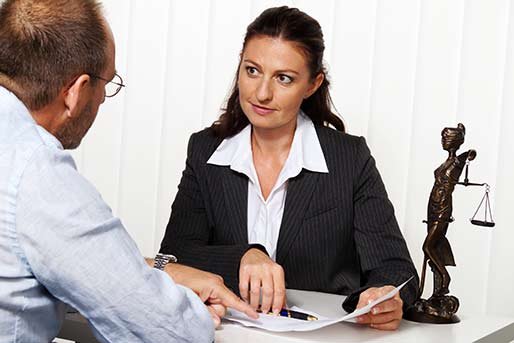 Updated June 25, 2019
Author: Daniel Gala

One of the most important factors to consider when choosing which attorney will be defending your rights is, of course, attorney fees. In fact, one of the questions the attorneys at TheLawFirm.com get asked most frequently is why we would agree to take a percentage of our clients' settlement or judgement as our fee.

This kind of arrangement, in which an attorney or law firm agrees to take a percentage of any potential recovery as payment for legal services, is called a contingency fee, and it is quite common among personal injury attorneys like those at TheLawFirm.com.

A contingency fee is just one type of fee arrangement commonly offered by attorneys. The type of fee arrangement often varies based on an attorney's area of practice. For example, personal injury and medical malpractice attorneys tend to work on a contingency basis, whereas criminal defense attorneys may be more likely to charge an hourly rate, perhaps with a retainer fee. An estate attorney, by contrast, may offer a fixed rate for the drafting of a standard will.

Attorney fee arrangements vary greatly, and each has its own benefits and drawbacks. Therefore, when weighing the cost of any attorney, it is important to consider not only the overall price tag but also the way in which the costs are to be calculated and paid.

To help you get a better understanding of the various fee arrangements out there, we'll take a closer look at the kinds most frequently offered by lawyers and law firms. These include contingency fees; consultation fees; flat fees; hourly rates; retainer fees; and statutory fees. We'll also cover the important distinction between attorney fees and attorney costs and explain why it is important to know whether you will be responsible for paying your attorney's costs on a contingency basis or as-incurred.
Contingency Fees
In a contingency fee arrangement like the one used by the attorneys at TheLawFirm.com, our fees are deducted from the final settlement of your case or from the final verdict at trial. This is the most common type of fee arrangement used by personal injury and medical malpractice attorneys.

From the client's perspective, a contingency fee arrangement has a number of benefits. First and foremost, the client does not need to pay the attorney fees until his or her case either settles or reaches a verdict at trial. Even then, another benefit of contingency fees is that the client only pays if he or she receives a favorable verdict or a monetary settlement. If the client doesn't win, the client pays no attorney fees (though he or she may be responsible for an attorney's costs, more on that later). This kind of arrangement allows people who otherwise might not be able to afford an attorney to obtain the quality legal representation that is every person's right, regardless of his or her ability to pay upfront and out-of-pocket.

A contingency fee typically is defined as a percentage of whatever recovery the client ultimately receives on his or her claims. These percentages typically run from about 33% (or one-third) up to about 40%. Oftentimes, the percentage charged will vary based on how deep into the legal process the client's claim goes. For example, a contingency fee agreement might call for an attorney to receive 33% of the client's recovery if the case settles before going to trial and 40% if the case goes to trial and the client receives a verdict in his or her favor. When combined with court fees and other costs, this means that when a case goes all the way through trial to verdict on a contingency basis, a client may end up owing between 45% and 60% of his or her settlement in legal fees, costs, and expenses.
Attorney Fees vs Attorney Costs
It is important to note, as mentioned above, that just because a lawyer takes a case on a contingency basis does not necessarily mean that the lawsuit will involve no up-front expenses for the client or that a client will be charged nothing for a losing case. This is because of the important distinction between attorney fees and attorney costs.

While attorney fees refer specifically to the amount a client pays an attorney for the attorney's services, attorney costs refer to those expenses incurred by an attorney or his or her law firm in the course of handling the client's case. These costs can include everything from court-imposed filing fees to shipping charges to the price of private investigators.

Attorney costs are an important consideration under all forms of fee arrangements, not just contingency fee agreements. Under some attorney-client contracts, a client must pay certain costs, such as court fees, before an attorney will proceed with the next phase of the client's case. You should carefully consider such costs and when they are required to be paid when determining which arrangement works best for your situation.
Common costs and expenses in a personal injury case include:
Consultation fees
Just like the name suggests, consultation fees are fees charged by an attorney for a "consultation" to discuss a potential client's legal situation and whether or not the attorney will take the client's case. Consultation fees may be charged by fixed or hourly rate, and some attorneys will offer potential clients a free consultation. Beware, however, as oftentimes these free consultations are not with an actual attorney but with a mere call screener that is given a list of questions to ask about your claim.
Flat Fees
Flat fees are most often offered by attorneys for the execution of routine legal tasks for which the amount of labor involved is fairly predictable, such as drafting a standard contract, forming an LLC, or creating a basic trust. Flat fees typically are not offered in areas like personal injury where the investment of time and money by the attorney can vary greatly from case to case and is more difficult to foresee from the outset.
Hourly Rate
The most traditional and straightforward form of attorney fee arrangement is to charge by hourly rate. In this form of arrangement, the attorney keeps close track of the time devoted to each task and then charges the client by the hour or fraction thereof.

In some cases, a client may be billed a separate rate for different services performed by the same individual or for services performed by different individuals within a firm. For example, the same attorney may charge a one hourly rate for court appearances and another rate for legal research. Or, a fee arrangement may call for the client to pay one hourly rate for the services of an attorney that is a high-ranking partner at a law firm, another fee for a less-experienced associate attorney, and yet another for services performed by a paralegal. An hourly rate may be charged on an ongoing basis, or it may be combined with a retainer agreement.
Retainer Fee
A retainer fee is an amount paid in advance by the client to cover attorney fees and costs. In effect, it is a down payment on an attorney or law firm's services, and it helps protect lawyers against clients who don't pay.

Some retainer agreements, particularly those entered into by businesses or high-net-worth (and highly litigious) individuals, involve the client paying a retainer fee in order to secure the attorney or law firm's services as needed in the future. Other retainer agreements, those more likely to apply to the average person, call for the client to pay a retainer fee as an advance on more specific legal services, such as bringing a personal injury claim or representing a client in a family law matter.
Statutory fees
In some relatively rare instances, the compensation to be paid an attorney for certain legal services is established by law or determined by the court. These are called statutory fees and are most likely to apply in situations such as probate, bankruptcy, or administrative proceedings.
Conclusion
Given the wide variety of attorney fee arrangements offered and the large number of variations existing within each type, it is important to take your time before signing any attorney-client contract to make sure that you fully understand all the terms to which you are committing yourself. A good attorney will take the time necessary to explain in detail any provisions about which you are unclear.

Depending on your case, selecting an attorney might be one of the most important decisions you make in your entire life. When considering what you can afford in terms of mounting your legal case, make sure to weigh not only the attorney fees and costs, but also the timing and manner in which you will be required to pay in order to ensure that the arrangement is right for your situation.

About TheLawFirm.com (TLF)
TheLawFirm.com is a group of award winning attorneys, paralegals and associates from the legal profession who's main goal is to educate and represent their clients with the utmost expertise, respect and trust.
We also work closely with a large group of experts from the medical profession so we can draw upon their expertise, in order to present as much accurate information relating to various mass tort and personal injury lawsuits as we can.
Call Us Now For A Free consultation