What does an attorney charge for my case?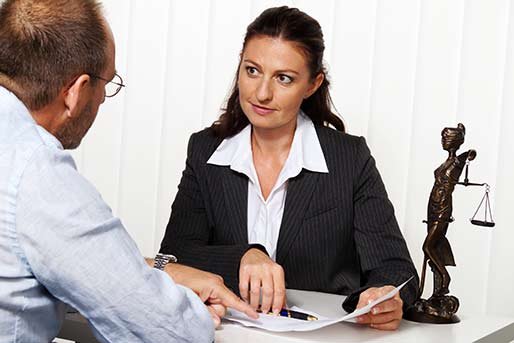 The attorneys at TheLawFirm.com are sometimes asked about why we take a percentage of your settlement or judgment as our fee.

As a general rule, lawyers are paid in one of three ways: by the hour, a flat fee or a contingency fee. Like almost every 'personal injury' lawyer, the attorneys at TheLawFirm.com charge a contingency fee. This system allows an injured person to hire experienced attorneys without having to front the substantial cost of legal fees.

In a contingency fee arrangement, our fees are deducted from the final settlement in your case -- or from the final verdict at trial. Like most personal injury lawyers, we will also deduct any costs or expenses that were covered by us.

There are a few things to keep in mind about these types of fees. First, the fee a lawyer charges is generally a matter of contract between the lawyer and the client. However, some state statutes limit the percentage that a lawyer can take as a contingency fee. Most contingency fees are between 33% and 40%.

It is common for a personal injury lawyer to receive 33.33% (or one third) of any settlement. For example, if you receive an offer of $30,000 in your case, you will receive $20,000 and your lawyer will receive $10,000. 

Second, it is common for fees to 'shift' based on the stage of the case. Generally speaking, the earlier the case settles, the lower the legal fees. So, if for example, a lawyer settles your case before filing a lawsuit, it is likely that the fee will be 33% of the settlement. If, however, it becomes necessary to file a lawsuit, the fees are a higher percentage of the settlement. This is usually 40%.

Third, it is common for personal injury lawyers to cover the costs and expenses of your case and then deduct them from your share of the settlement. However, note that some lawyers will charge you for costs and expenses as they become due. Where you are responsible for paying for each cost and expense, your case will likely not proceed until you make the payment.


Common costs and expenses in a personal injury case include:
Attorney Fees: continued
Costs and expenses may be high, especially if settlement does not occur until close to trial. If the case settles close to trial, or goes to trial, it is likely that the lawyer's final percentage with all fees, costs, and expenses may end up totaling between 45% and 60% of the settlement or verdict.

Finally, it is common practice for your settlement check to be sent to the lawyer. Because most personal injury lawyers, including TheLawFirm.com, only take contingency cases, we take the risk of not getting paid if we do not receive the settlement check. You are then contacted, fees and costs are agreed upon and you receive your money.

Please feel free to talk to us about your fees in advance. It's important to know that these cases often take a long time and we are covering the costs of your case out of our pocket. It's very important to us that you feel like you have been treated fairly at the end of your case.
About TheLawFirm.com (TLF)
TheLawFirm.com is a group of award winning attorneys, paralegals and associates from the legal profession who's main goal is to educate and represent their clients with the utmost expertise, respect and trust.
We also work closely with a large group of experts from the medical profession so we can draw upon their expertise, in order to present as much accurate information relating to various mass tort and personal injury lawsuits as we can.
Call Us Now For A Free consultation