Personal Injury Attorneys

Personal Injury Attorneys
Award Winning Legal Representation - 24/7
For over twenty years, the attorneys at TheLawFirm.com have been successfully representing clients throughout the country who have been injured by defective prescription drugs or medical devices, nursing home neglect cases and many other types of personal injury claims involving catastrophic injury or death. We proudly work with nationally recognized leaders in personal injury law to help each of our clients obtain maximum compensation after a serious injury.

Unfortunately, car accidents and injuries caused by defective drugs and medical devices are common. TheLawFirm.com was designed to help seriously injured people easily find an experienced lawyer without worrying about paying any legal fees or costs up front. Our lawyers provide free case evaluations, and work on a contingency fee. We never charge any fees or costs in a personal injury case unless you first recover. Our attorneys and staff work together as one team for you.

Our law firm is not a call center. We are a real law firm with real attorneys, and a staff of paralegals backing up our attorneys.
Caring and compassionate about our clients and their families.
We'll Connect You In Minutes!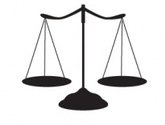 Millions
Recovered
On Behalf
Of Our
Clients
Active Lawsuits. Stay Informed.
Lawsuits we are currently litigating.
Recent trial news and updates for TheLawFirm.com active lawsuits.
5-stars
June 23, 2018

To start, I want say that both Ben, Jeremy and Leslie were very attentive, respectful, helpful, and had overall very good communication with me and my family. They were easy to work with, very positive and assuring as we went through a difficult time. I would highly recommend them and their excellent service. If you are dealing with a case and are looking for a good attorney to take care of you through the process, hire Ben and Jeremy!!! They are personable and they care about the clients.
5-stars
June 08, 2016

I was rear ended on the freeway on my way to work. My car was totaled and I suffered many injuries. I turned to Jeremy to get personal injury legal help. I am so glad I did it has made the process a lot smoother and less stressful for me. I have been very pleased with his work and the outcome so far. I would recommend highly recommend him if you ever need legal help.
5-stars
June 14, 2016

The lawfirm.com got me more than I expected in my case and went out of their way to make sure I was taken care of during this ordeal. My case has been in progress for a very long time and every phone call, email and question has been answered and then some! I cannot recommend them enough! If you need an attorney, do not hesitate to call them! I HIGHLY suggest you do, you will not be disappointed! Their customer service is just as excellent as their services offered. Thank you!!!
5-stars
2018

Would highly recommend Ben Adams, Victoria Shanahan, and his team. He/they gave great legal advice, was very efficient, and made the whole process easier. His team is very knowledgeable and respected!
5-stars
2017

I hired Ben Adams as my attorney about 2 months ago and he was able to achieve a full dismissal for my case. Ben is great guy, very easy to work with, and most importantly: this guy KNOWS HIS SH*T. I noticed very quickly that Ben has also earned a great amount of respect from his peers. Compared to most cases he works mine was fairly small time, but I wouldn't have wanted any other attorney on my side.

About TheLawFirm.com (TLF)
TheLawFirm.com is a group of award winning attorneys and paralegals.
With over 60 years combined legal experience and millions of dollars recovered for their clients, TheLawFirm.com believes in building a relationship with our clients based on trust, compassion, caring and results.
Call Us Now For A Free consultation