Personal Injury Attorneys

Johnson & Johnson taking Baby Powder off the market in US and Canada
On May 19, 2020, Johnson & Johnson announced that it was removing Johnson's Baby Powder from the US and Canada. They claim the removal is not due to any danger to public health but rather because of "misinformation" about the product:

This should not be read as some kind of capitulation on the ovarian cancer issue or the baby powder litigation.

We tell our clients that Johnson & Johnson is perhaps the most litigious amongst all of the Big Pharma corporations and we can expect them to continue litigating these cases for years to come. That said, in our 20 years of experience representing victims of bad drugs and medical products, removing a questionable product from the market (either "voluntary withdraw" or FDA recall) is often a precursor to settlement of a litigation. If Johnson & Johnson came out and admitted that their product may be causing cancer there would be an incredible flood of new cases because bringing a case would not contain costs and risk. On the other side of the equation, by taking the product off the market, Johnson & Johnson removed a very big issue from future trials - does the jury need to make a statement against the company to protect future users of the product.

Removing the talcum baby powder from the market can be seen as a victory for some of the doctors and scientists that have made it their mission to expose the danger of the product. These scientists have our gratitude for their devotion to public health. On the other hand, those doctors and scientists may now spend less time and energy railing against the product because they have accomplished their public health mission.

Time will tell whether this is a tactic to help Johnson & Johnson fight longer and harder (their default mode) or is it a precursor to settlement.

We recommend to our clients to continue to be patient. There is still likely a long road ahead.
First and foremost, our hearts go out to you.  Our attorneys and staff are made up solely of people who have devoted themselves for decades to helping families during their toughest times.  This certainly qualifies.  It is scary and it is "ok" to feel anxious.  It would be weird not to.  Be kind to yourself. 

 Please listen to all of the "shelter-in-place" guidelines.  Some may think, "Well, if I'm gonna get it, I might as well get it."  Please understand that this is a dangerous virus.  It affects young and old people of all races, creeds, and colors.  While most people who get the virus experience cold-like symptoms, the idea that only old people get very sick is not true.  Many many men and women in their 40s and 50s are being hospitalized.  Young people are more likely to recover, but this can be very serious to young and old alike.  Do everything you can to avoid the virus.  If the virus spreads too fast (as it has in Italy and other countries) the hospitals will be overwhelmed by the need.  Tests are being made, ventilators are being made, and every single day, the doctors and nurses on the front lines are getting better at treating it.  So protect yourself, protect others and protect the elderly.  Practice mindfulness.  Try not to spend all day worrying about tomorrow.  Play a game with your family.  If you are out of work, apply for work-from-home jobs and research your eligibility for unemployment benefits.  Stay busy even if you feel like you have nothing to do.   

We will get through this as a nation.  Be safe.  Be careful.  Love yourselves and each other.
Personal Injury Attorneys
Award Winning Legal Representation - 24/7
Caring and compassionate about our clients and their families.
We'll Connect You In Minutes!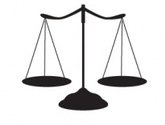 Millions
Recovered
On Behalf
Of Our
Clients
Active Lawsuits. Stay Informed.
Lawsuits we are currently litigating.
Recent trial news and updates for TheLawFirm.com active lawsuits.
5-stars
June 23, 2018

To start, I want say that both Ben, Jeremy and Leslie were very attentive, respectful, helpful, and had overall very good communication with me and my family. They were easy to work with, very positive and assuring as we went through a difficult time. I would highly recommend them and their excellent service. If you are dealing with a case and are looking for a good attorney to take care of you through the process, hire Ben and Jeremy!!! They are personable and they care about the clients.
5-stars
June 08, 2016

I was rear ended on the freeway on my way to work. My car was totaled and I suffered many injuries. I turned to Jeremy to get personal injury legal help. I am so glad I did it has made the process a lot smoother and less stressful for me. I have been very pleased with his work and the outcome so far. I would recommend highly recommend him if you ever need legal help.
5-stars
June 14, 2016

The lawfirm.com got me more than I expected in my case and went out of their way to make sure I was taken care of during this ordeal. My case has been in progress for a very long time and every phone call, email and question has been answered and then some! I cannot recommend them enough! If you need an attorney, do not hesitate to call them! I HIGHLY suggest you do, you will not be disappointed! Their customer service is just as excellent as their services offered. Thank you!!!
5-stars
2018

Would highly recommend Ben Adams, Victoria Shanahan, and his team. He/they gave great legal advice, was very efficient, and made the whole process easier. His team is very knowledgeable and respected!
5-stars
2017

I hired Ben Adams as my attorney about 2 months ago and he was able to achieve a full dismissal for my case. Ben is great guy, very easy to work with, and most importantly: this guy KNOWS HIS SH*T. I noticed very quickly that Ben has also earned a great amount of respect from his peers. Compared to most cases he works mine was fairly small time, but I wouldn't have wanted any other attorney on my side.
About TheLawFirm.com (TLF)
TheLawFirm.com is a group of award winning attorneys and paralegals.
With over 60 years combined legal experience and millions of dollars recovered for their clients, TheLawFirm.com believes in building a relationship with our clients based on trust, compassion, caring and results.
Call Us Now For A Free consultation